Transcription service providers turn speech to text in large-scale quantities and produce transcriptions from audio recordings of interviews, meetings, lectures, court hearings, among others. Most professionals require audio transcription as part of their workflow; therefore, it is essential to find the best transcription service provider who will cater to your needs. It's common practice for transcription service providers to bill per minute of audio. Most of them complete the work within the agreed time and guarantee quality and high levels of confidentiality.
Best Transcription Companies in 2020
Before choosing the transcription service provider to work with, you need to consider the speed and accuracy of the work they provide, the confidentiality of your information, and the cost. Ensure that your provider can meet your deadline and work within your budget constraints. You may not have the time to go through each transcription website and contact them. That is why we have outlined the top 5 best transcription websites to help you make a quick and informed decision.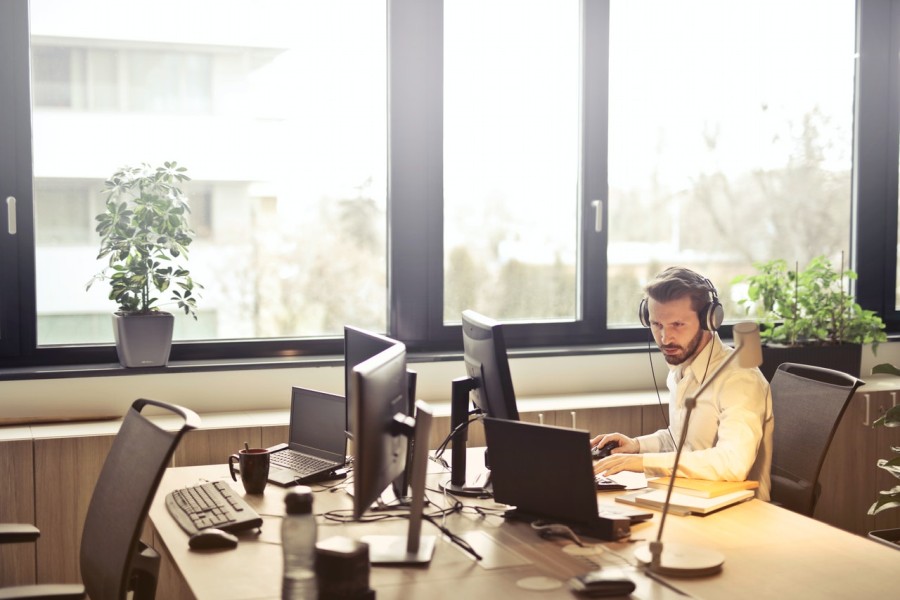 GoTranscript
Having been in existence for more than 15 years, Go Transcript will give you the best transcription services for your files and documents. This company has over 20,000 transcriptionists from all over the world, ensuring that they deliver 100% human-generated transcripts for your dissertations, interviews, webinars, lectures, seminars, podcasts, focus groups, movies, lectures, conferences, and pretty much anything you can imagine. They provide premium transcription with a 99% accuracy level guarantee on all your transcripts.
Their rates are quite affordable, starting from $0.72 per audio minute, and a fast turnaround beginning from 6 hours. When you use their services regularly, you will be rewarded with some of the lowest prices and earn special discounts. If you need your transcripts within a short time, they also have a rush order option to help you meet tight deadlines.
What I liked about Go transcript is that you will get verbatim scripts regardless of your industry. Placing your order is as easy as filling the form on their website, which is quite hassle-free and takes just a few minutes. All you need to do is to upload your files on their site, use PayPal or a major credit card to make payments, then wait for your transcription order within the stipulated time.
Transparency is critical to me as I need to plan and budget everything. Go Transcript did not disappoint when it came to transparency. There are absolutely no hidden fees. You get your transcription quote upfront, and you can check your order's status anytime.
Rev
Rev is a transcription service provider based in California that uses a network of transcriptionists to get the work done. They offer transcription services for interviews, academic research, content marketing, and video production. Their transcription services start from $1.25 per minute, and they guarantee high levels of accuracy, even for multiple speakers, background noise, and heavy accents. If you need your transcript timestamped, it will cost you an additional $0.25 per minute. For a verbatim transcript, it will cost you $0.25 as well. I found these prices to be on the higher side, especially when I needed bulk transcription services.
They promise to deliver accurate transcripts in 12 hours for files that are less than 30 minutes long. Their transcription services run 24/7 to ensure that they don't miss a deadline. The confidentiality of your files is also guaranteed. The thing I didn't like is the fact that Rev increased its machine transcription fees from $0.10 to $0.25, which is a whole 150% price increase. When you work with longer recordings, it adds up fast, and you still have to go through the transcription and fix whatever errors are left.
Scribie
Scribie offers both human transcription services and automated speech-to-text solutions, which has led to wide price ranges. Charging $0.80 per audio minute, they offer 99% accuracy levels for the human transcript files, with a turnaround time of 36 hours. However, this price is for files with clear audio with US speakers. If the speakers in the audio have strong accents, the recording has a lot of background noise or poor audio quality, they charge you an extra $0.50 per audio minute.
To use Scribie's transcription services, upload your file, choose a plan and pay, and then wait for the word file within the agreed time. They have incorporated proofreading, and guarantee absolute confidentiality of your files. Their automated service has a turnaround time of 30 minutes and costs $0.10 per minute. I found Scribie's web dashboard somewhat confusing, especially if using it for the first time. It is also not appealing to the eyes, and it can take you some time to navigate through. It's also very easy to miss the buttons at the top of the page.
TranscribeMe
TranscribeMe is a transcription service provider that offers both automated and manual transcription services. They try to balance speed, minimum error rates, and low-cost pricing to provide their customers with good value for their money. With a starting rate of $0.79, they can handle large projects quickly. TranscribeMe has a service called "First Draft," which is the most popular among its customers. They produce unedited transcripts that come with an accuracy rate of 98% and one-day delivery for any project size.
For the "standard" service, they guarantee edited transcripts with an accuracy rate of 99%, and they charge $1.25 per audio minute. You also get to choose if your transcript is urgent, standard, or relaxed. The primary transcripts are delivered within one business day, the standard transcripts within 2-3 business days, and the relaxed transcripts between 4-7 business days.
If you need a verbatim service, you will get a 100% accuracy with a word-to-word transcription of your files. The rates for this service are $4.00 per audio minute. Their fees can quickly go up depending on several variables like the type of transcript, the number of speakers, and the complexity of your recording, among others.
Take Note
Take Note is a UK-based transcription firm that has been providing high-quality transcription services since 2006 to a wide range of industries. Take Note handles projects of all sizes ensuring fast turnaround times while working seven days a week. Their accuracy levels are between 99% and 99.9% due to their choice of transcribers, who are primarily UK-based.
They also guarantee the security of your files to give you peace of mind. Their customer service is always available, and you can reach them at any time in case of an issue. If you need transcription service for high volume projects, Take Note is a good choice. Depending on your budget and the purpose of the final transcript, their services can also get somewhat pricy compared to some other transcription websites.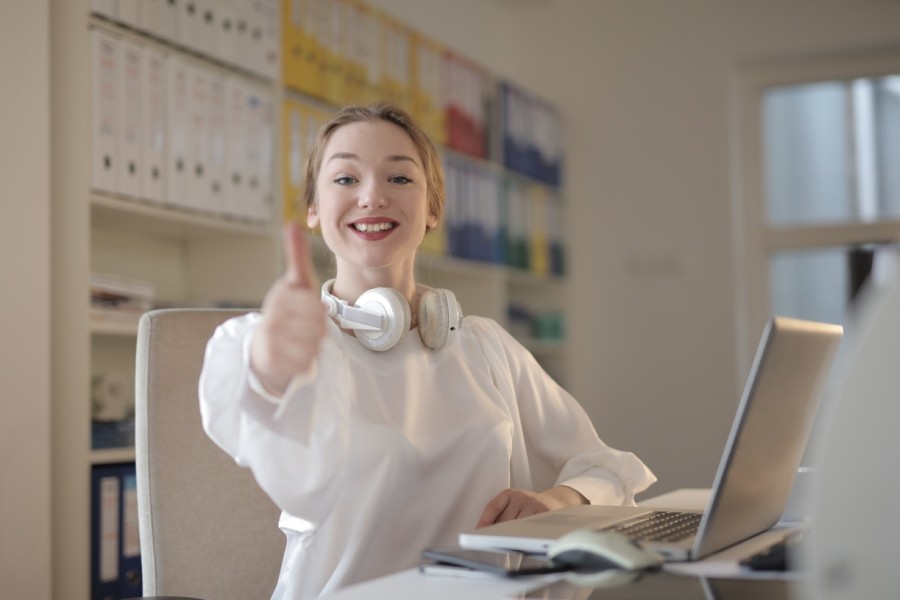 Final Verdict
With all things considered, I prefer to do my business with GoTranscript. Their services are very affordable and the payment structure is clear without any hidden fees. Aside from transcription, GoTranscript offers captioning, subtitling, and translation services for 30 languages, so they're pretty much able to deal with anything you throw at them. They also offer the best turnaround time, and the whole ordering process is intuitive and convenient. GoTranscript also provides a fantastic customer loyalty program that takes 20% off their regular prices, so there's really nothing else I could ask for.